COMMEMORATING THROUGH STONE
Cemetery Memorials

Permeco offers a full range of granite and marble memorials for ground burial and cremation, including individual markers, upright monuments, and family estate gardens. For nearly fifty years, we have worked with cemeteries to build custom columbarium and garden features. From concept and design, to installation, our staff can assist every step of the way in creating a project uniquely suited for its final purpose.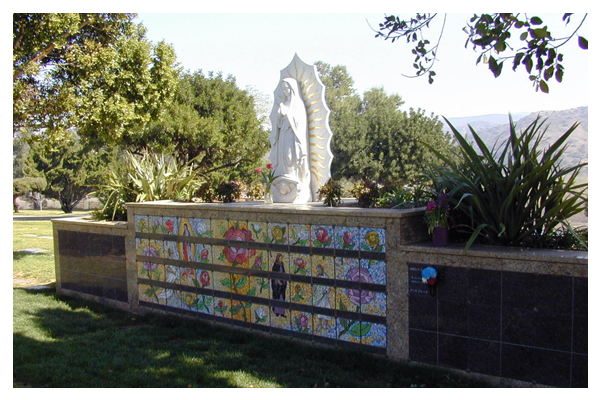 COLUMBARIA
From conceptual design to servicing the end product, our 50 years of turnkey service and support on a variance of columbaria projects provides you and your families with deserved peace of mind while never sacrificing quality.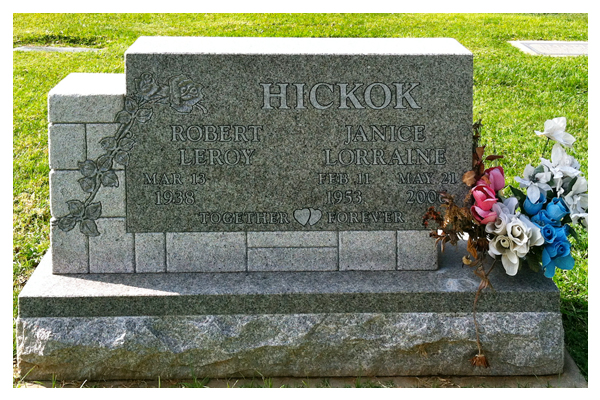 MONUMENTS
Various granite colors, finishes, design styles, and shapes can make even the simplest monument unique. Cemeteries often have limits on the size of a monument, depending on the location.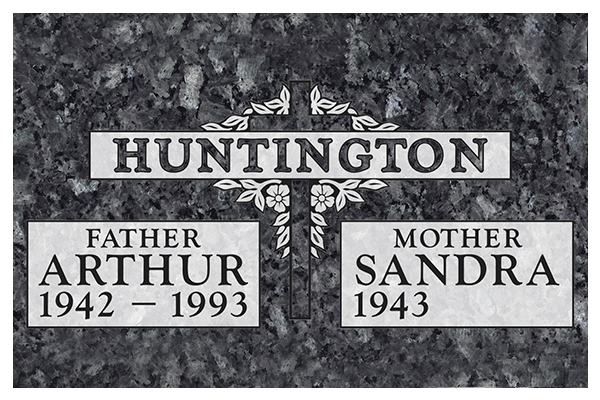 MARKERS
Our professional design staff has created hand drawn designs ranging from individual tablets to companion memorials, religious to nature scenes. If you can think it, we've done it with over 100 years of collective memorial design.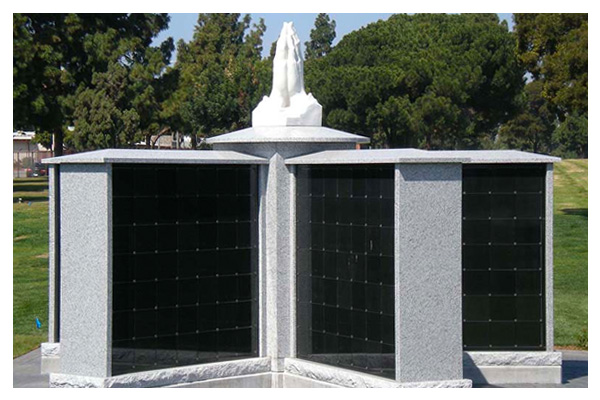 CEMETERY FEATURES
Every cemetery has its distinct way of honoring tradition. Statuary, water features, mosaic artwork, murals, monuments, etc. are all elements that help create the long-term vision and aesthetics of a cemetery.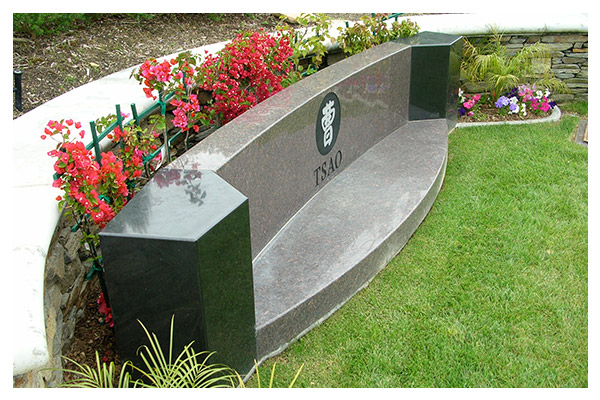 GARDENS ESTATES
Statements of identity are paramount for each cemetery. A well-designed family garden not only contributes an esthetic element to the cemetery, but offers a place of reflection and remembrance for a family's generations to come.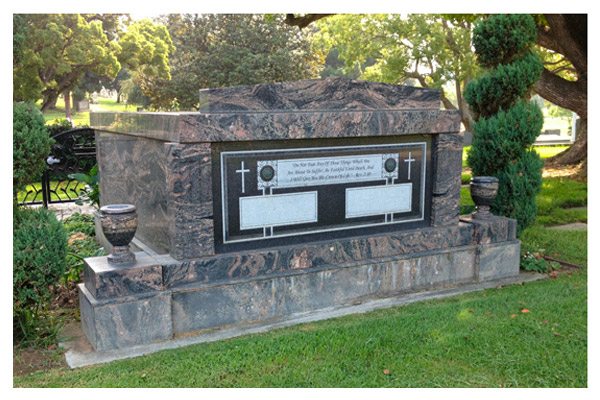 PRIVATE MAUSOLEUM
With over 100 years combined industry experience, our designers take your input to recreate important aspects of your loved ones life in stone.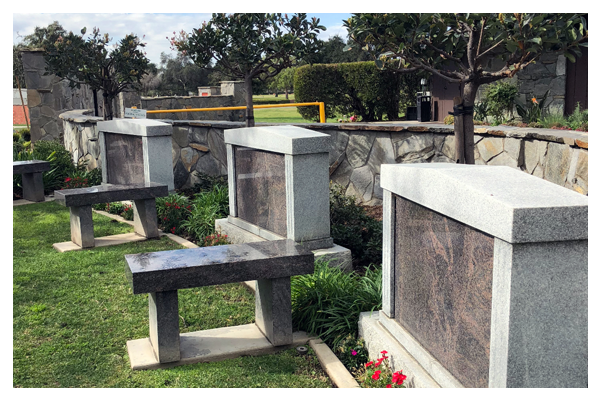 CREMATION
Cremation is at an all time high, over 60%, in California. We offer a variance of cremation memorialization options.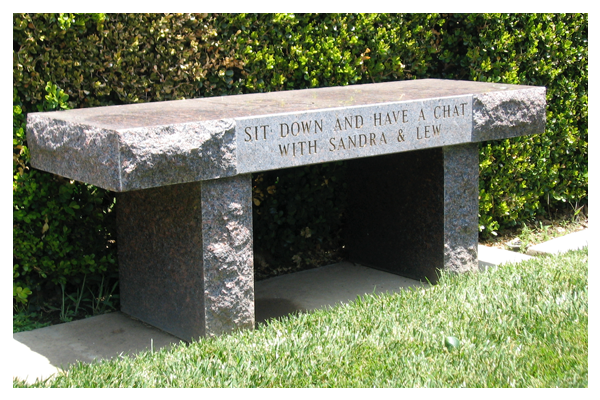 BENCHES
There are many types and styles of granite benches, with cremation being the most popular. Benches are a perfect sanctuary for those visiting their loved ones and compliment private mausoleums, family estates, scattering garden's etc.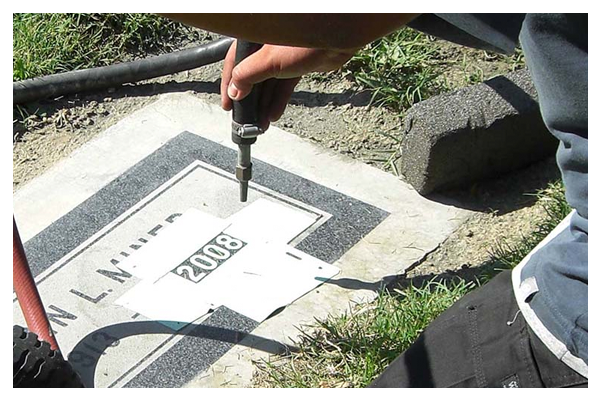 REPAIR & RESTORATION
If mother nature has a way of wearing it down, we have a way of restoring it. Check out some of our success stories.